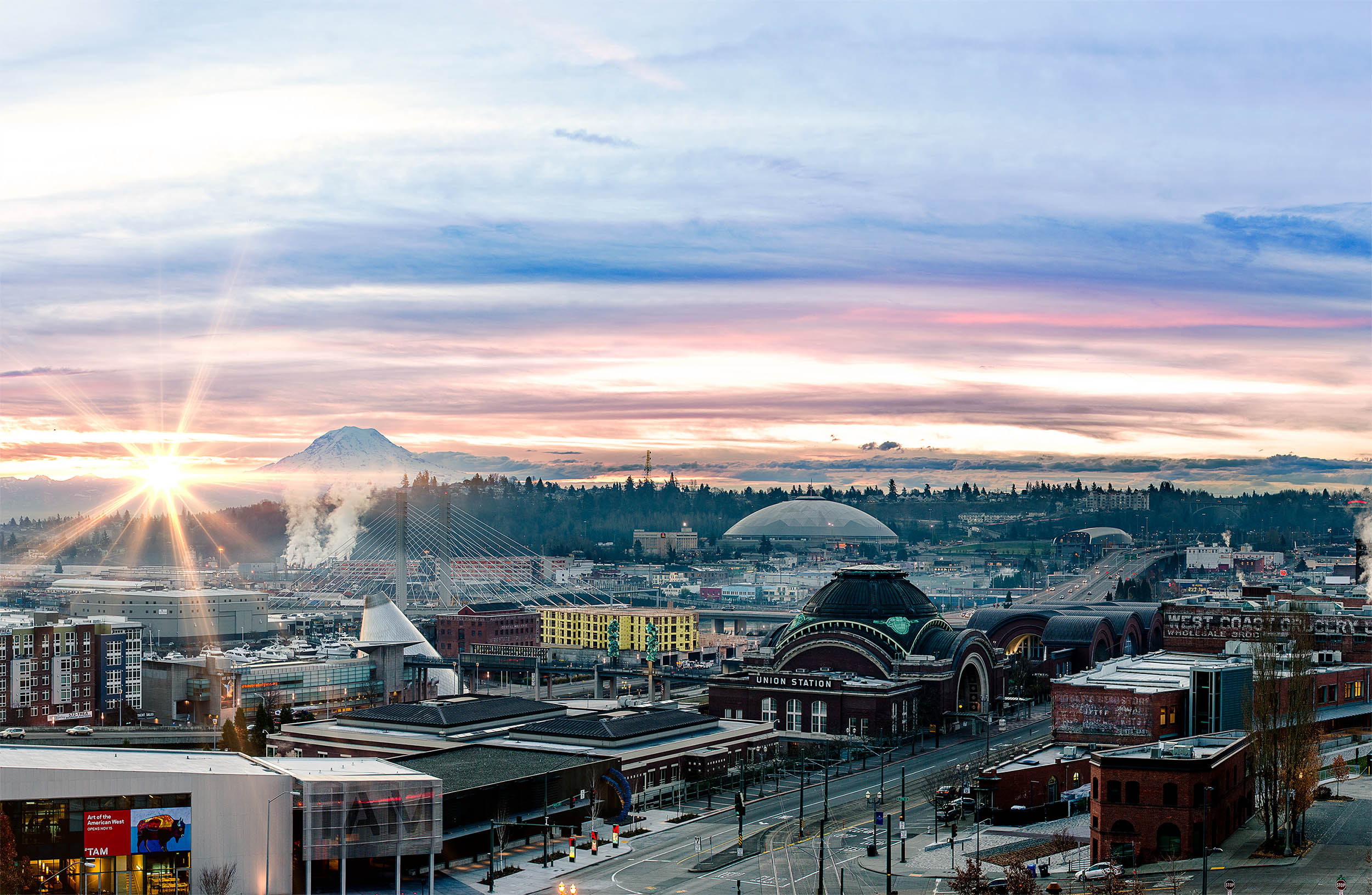 I have spent roughly the last four years of my life in Downtown Tacoma. Previous to that, I had only driven by Tacoma on my way to other places and was told that Tacoma is not where I wanted to be. As I have come to find, those sentiments were completely false. Tacoma is exactly where I want to spend the rest of my life. I don't know about all the other Tacoma transplants but I fell in love immediately and claimed Tacoma as my home.
As someone who grew up in an unincorporated town, I never really had a city to call my own. Without ever moving, my address changed four times due to re-configuring of city lines - I was in no man's land. On top of that, the developing suburbs popping up don't offer the community that I have come to find in Tacoma. There is not an art community. There are no museums. There is no night life or wonderful Barre classes to enjoy on Sunday mornings. Coffee is limited to Starbucks and there is seriously only one grocery store. Rather than limited choices and opportunities, Tacoma is full of life and vibrancy.
You can feel it in the air that Tacoma is the place to be, this is the time that you want to invest and put roots down in the City of Destiny. Tacoma is about to launch into another golden era.
As our art community grows, as our population diversifies, and as the housing market explodes, Tacoma is sure to become one of the best cities in the country to live in. Whether you are out on your own, happily married, in the middle of growing your family, or entering retirement, our city has so much to offer. We are reaching new medical hub heights, our transportation system is set to expand greatly, and graduation rates are rising.
While all of this may sound lofty and like a daydream because of the glacial pace that the city is moving, I believe Tacoma will be the next big thing because they are trying to be very intentional on how Tacoma grows. Tacoma cannot just grow for growth sake, it needs to be well thought out and managed otherwise we will be running into problems of the past. Tacoma is ready to launch and I am so honored that I get to be a part of it.